Tour
24/08/2023
Tourist area Ba Na - Nui Chua is located in Hoa Vang district, Da Nang city, the center of the city about 50 kilometers to the west. Located at an altitude of 1.487m above sea level, cool climate all year round
24/08/2023
Guest will enjoy the feeling of sitting on the ball inside the cabin is suspended halfway through the clouds. Linh Ung Pagoda with 27m high statue of Buddha Shakyamuni, visit the Temple of Ba Chua Thuong Ngan form.
24/08/2023
Come to cruise Central - Da Nang - Ba Na - Marble Mountain - Son Tra Peninsula - Hoi An - Hue 3 days and 3 nights. With this itinerary visitors can delight in swimming at My Khe beach - one of the beautiful beaches of the Central with sandy beaches, clear blue water.
24/08/2023
Take your car along the southeast mountains to admire the beauty of the sea beautiful Danang, visit the Linh Ung Self - where the 65m high Buddha Ba Vietnam and My Khe beach.
24/08/2023
Bus tour to KDL Beach Rating, free swimming, taking photos at the scene in the movie "Yellow Flowers On Green Grass." Continue to visit Bao Lam Pagoda - considered as the most beautiful temple of Phu Yen. Nhan Tower - Cham was built in the late 11th century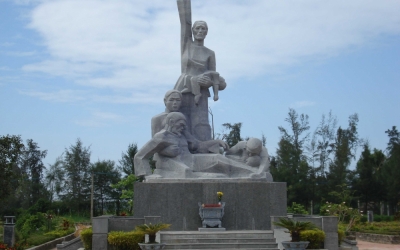 24/08/2023
Ly Son, also known as Cu Lao Re is located northeast of Quang Ngai Province 15 nautical miles from the mainland. It was famous in ancient times as the land of "Kingdom of Garlic" the cradle of the war hero Paracel - living museum of territorial sovereignty over the two...