PURIO pure Weasel Coffee
Weasel coffee, the name is no stranger to the gourmet coffee world and ranks them among the coffee pole, becoming the beverage of rare and expensive in the world. But the question arises here: Weasel Coffee Pure is what did it so valuable?
If anyone had ever heard about the legendary Weasel Coffee, perhaps not surprising: Vietnam is one of the few countries in the world have animals "Asian Palm Civet" - Weasel Huong (Viverricula indica) live. One of the most favorite food is fruit Weasel coffee Huong nine. Huong night ferret climbed choose their own coffee beans, ripe, delicious, best quality to eat. But their stomach is only partially digested meat outside layer of coffee then coffee waste along with their droppings. And particularly, not only we choose quality coffee beans, delicious, but also in the digestive process in the stomach of the Weasel, Weasel moment stomach secretes enzymes alter the molecules inside the beans Poker. Beans become stiffer, more brittle, less protein (this process reduces the bitterness of beans) to create different flavors of coffee for Weasel. This enzyme also simultaneously the impact structure makes coffee taste richer aromatic Weasel, with the subtle scent of chocolate. If you've ever tried Weasel coffee, you will feel the flavor, slightly bitter with a hint of sweetness of the syrup and your sense of smell will feel the smell of chocolate some glimpse of "slightly musty".
But, today, so that you can buy and enjoy the taste and qualities, the true value of real weasel coffee, pure, it is very difficult. Because firstly, the wild fox species was hunted almost. Secondly, the very mercenary and not sincere coffee producers have deliberately tampered Weasel coffee in many different ways.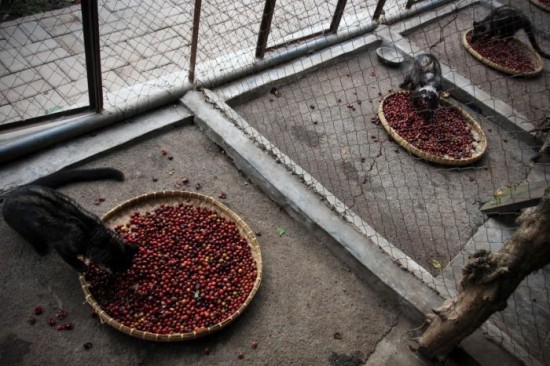 Seeing these problems, along with the passion to find the truth of the "legendary Weasel Coffee", we painstakingly research, production, processing and ultimate being touched by this true taste . Inspired by the love and passion that we have for coffee in general and coffee in particular fox. Coffee Purio painstakingly built their tight relationship with mink farm to conserve species of fox, and since then we have to manually select the most ripe coffee beans, best quality to feed pages Weasel our camp. Like legendary Weasel coffee which we have mentioned above to you, then choose the direction of our attention also produce excellent coffee beans Weasel. The mind should Purio profession Coffee coffee we offer Weasel coffee beans that produce technology to clean, pure, 100% Weasel coffee beans, absolutely not mixed with impurities and without any mix for the purposes of profit. Finally we came up with the product type PURIO weasel coffee (coffee Weasel Perfume) to serve customers. Weasel Coffee Purio Purio is the pinnacle of coffee by coffee features a clean and pure retains its original flavor Weasel coffee, drinks contribute to enjoy pleasure, the value of new discoveries in moisture practical and good health to customers when using this kind of premium coffee.
Origin: from mink farms in Lam Dong Huong, Dak Lak, Vietnam

Ingredients: Arabica (Lam Dong), Robusta (Dak Lak) were recruited from the tree, choose the direction for feeding, harvesting, processing under separate processes & techniques.

Features: Due to the subtle blend of ceramic elements, enzymes in the gut Huong permeate Weasel coffee beans, delicious taste characteristics, creating a weird effect and enjoy enjoy. Pervasive aroma. Deep aftertaste, nostalgic and fascinating.

We believe they have contributed to keeping, development and dissemination of this rare coffee. We look forward to the world and it is time to know Weasel Coffee Vietnam. They know as well as product KopiLuwak Huong Chon raised in farms of Indonesia, Vietnam Purio why not honor Weasel Coffee. We will keep tireless efforts and dreams of honor and pride of Vietnam's coffee. Hopefully, when you choose to enjoy "PURIO Weasel COFFEE" Coffee of Purio you will experience the passion of your premium coffee that you probably have not been long experience from the harmonious combination of scent to own the exquisite taste of pure, only in PURIO Weasel COFFEE. Come with us, you'll see it's true. PURIO not just coffee, there was a burning passion and cherish the spirit of real value.
Maybe you like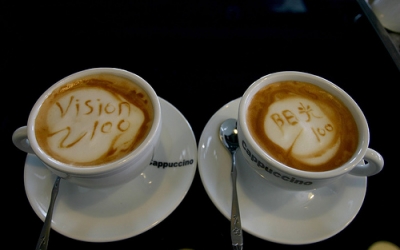 12/02/2017
Sometimes life makes you tired, how to confront the pressure from work, family, friends, love ... Please stop, because then you're rushed and hurried. You listen to your deep soul